Full Management Service
Set up fee at 60% of the first month's rent (50% plus vat) – Monthly management charge 12% (10% plus vat) of rent collected. An inventory will also need to be compiled prior to the tenancy commencing, we use the services of an independent third party company to compile this so it is completely impartial and accurate.  The cost for this is included within the set up fee unless stated otherwise.
Introduction Only Service
Set up fee at 90% of the first month's rent (75% plus vat) To include the above, please note the inventory would be charged separately.
Additional Charges
Additional property inspection (Managed Service Only) Vacant or Occupied – £60 (£50 plus VAT)
Tenancy Renewal Negotiation and Agreement – £60 (£50 plus VAT)
Independent Inventory – £60 (£50 plus VAT) – £108 (£90 plus VAT) dependant on size of property
Independent Check out inspection – £60 (£50 plus VAT) – £108 (£90 plus VAT) dependant on size of property
Court Attendance – £180 (£150 Plus VAT) Per Hour
Purchase of Property by Tenant – 1.8% (1.5% plus VAT) of Final Sale Price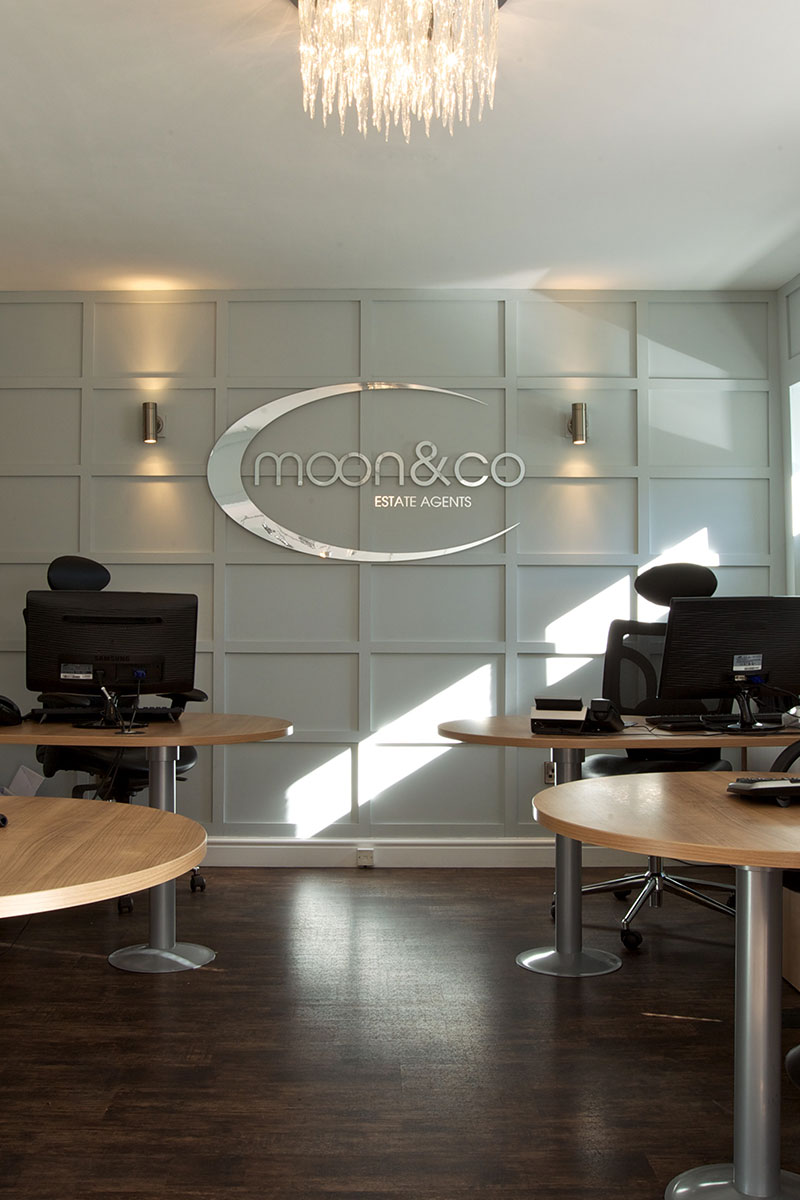 We moved to Chepstow in 2000 and bought our first property from Peter. I'm now selling the second one and I would not use anyone else. The customer service is excellent, everything is managed perfectly even to finding me a solicitor. Ian has been supportive and helpful I cannot thank him enough! Fantastic company and I do highly recommend.
Gillian Wright
From the outset, the marketing and sale of our property was handled in a most professional manner, the agents rang back when any queries were raised and made the transition very smooth. Also an excellent phone manner was given by the staff, something not all companies focus on. Many thanks Tony
Tony J.
After the sale of our property we decided to rent and the staff in the lettings dept exhibited the same professionalism as the sales team, making our first ever tenancy a quick and straightforward contract. Many thanks to Jon, Carly and Clair. Tony
Tony J.
I have used Moon & Co Lettings to manage our properties for a number of years. They have always given a professional, efficient service. The tenant feed back to myself has always been positive. Most importantly they are a trust worthy company who can be relied upon.
(Landlord)
LOOKING TO PURCHASE A NEW HOME?